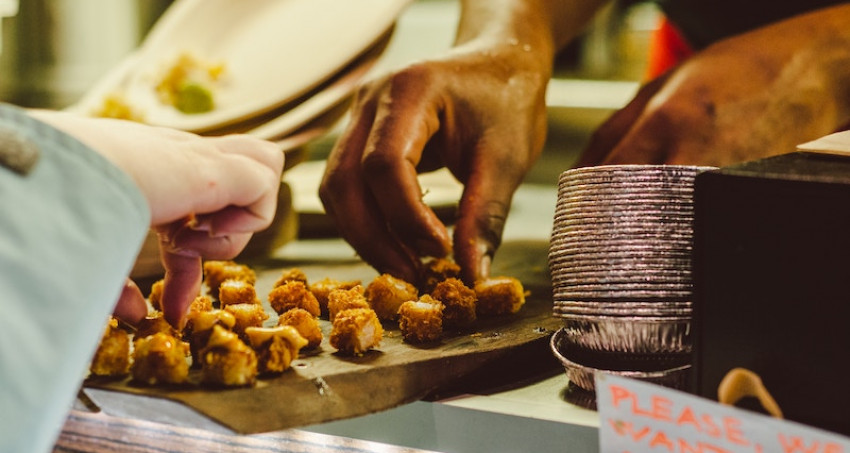 Thu, Sep. 26, 2019 13:00 — 16:15
Part food. Part history. Vermont's Burlington Edible History Tour takes you back in time to connect the history of Burlington's early ethnic groups to their food traditions when farm-to-table was a way of life.
During a 1.5-mile walk, you'll discover the local history and food traditions of Abenaki, African Americans, Chinese, French Canadians, Germans, Greeks, Irish, Italians, Jews, Lebanese and Yankees. To celebrate their traditions of eating local foods – often from their backyards – we will sample food at five restaurants that serve local foods: Sugar Snap Catering at ECHO, Monarch and the Milkweed at Maglianero, The Gryphon, Penny Cluse, and Deli 126.
Along the way, you'll hear about:
The first recorded food carts on Main Street in Burlington, one owned by Jews from Latvia
Grapevines growing in backyards; Italians cultivating them for wine, and Lebanese for the leaves to make dolmas
An Irish meat company that supported a German sausage maker who desperately needed a sponsor to get through Ellis Island
One hundred years without legal breweries
The Chinese chef who became famous for his St. Patrick's Day celebration
This tour offers a different side of Burlington's rich history. As tour co-founders, together we uncovered stories about various cultural groups, their food businesses, and food traditions through extensive research. Our historical heroes are the owners of small grocery stores, who kept neighbors fed during the hardest times by letting them buy with IOUs, often ripped up at the end of the year. Our heroes include the women who not only grew food and cooked for their large families, but also fed any hungry person who came to their doors.
In the spirit of our community's past, we are donating 10% of our profits to the New Farms for New Americans project, which provides affordable farmland to refugees so they can stay connected to their traditional crops and culinary traditions.
PLEASE NOTE: Our tour starts outside behind of the ECHO Center. Reservations must be booked via this website 24-hours in advance so that the restaurants have plenty of time to prepare for our tour. Sorry, no refunds unless the tour is canceled or there is a medical emergency.