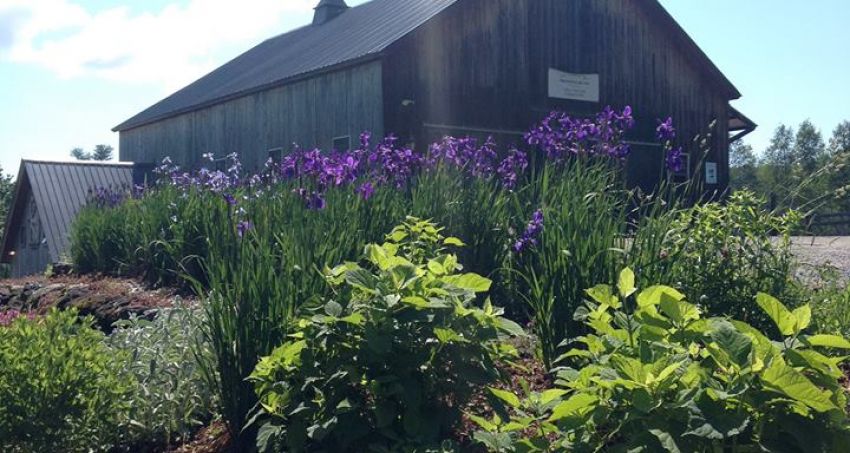 Green Mountain Girls Farm
923 Loop Rd
Northfield, VT 05663
Get Directions
Aug 23, 2019 6:00pm — 9:00pm
Take pleasure in the delights of seasonal abundance elevated by the artful touches of Chef Lee Duberman with drink pairings by Richard Fink that celebrate fresh, creative, yet traditionally grounded expressions of contemporary Mexican cuisine cooked with ingredients from our farm and other neighborhood farms.
Delight in nourishing yourself with food grown with care here at the farm and transformed by Lee into stunning dishes to savor. Lee and Richard will lead us through a delightful evening to satiate our deepest needs! Invest in yourself, our community, and local farms and artisans with this evening on the farm.
For those fans of Lee and Richard, this is your Vermont opportunity to enjoy a fabulous meal from these delightful, talented and passionate people. Come be dazzled.
Dinner starts with hors d'oeuvres and cocktail strolling and sampling in the shade of the orchard at 6:00pm followed by a seated 5 course meal with drink pairings in our barn.
Menu
Hors d'oeuvre: Mini tacos filled with pasture-raised turkey in Guajillo Chile Salsa or Esquites
1st course: Aguachile de Vegetales in a cucumber jalapeno and lime broth, with a granita and crispy shallots
2nd course: Chicken confit, sweet pepper puree, roasted poblano chile rajas, with zucchinia guacamole and crispy chicken skin chicharones
3rd course: Ancho chile laquered pasture-raised pork with jerusalem artichoke tamale, mole pipian verde, frijoles de olla
4th course: Requeson (fresh cheese) served with savory biscotti, edible flowers and berries
5th course: why dessert of course! 
*The meal's ingredients will be finalized by farmers and chef together as we harvest.
The meal is designed to delight localvores and humaneitarians.  Most courses will or can be gluten free.  Contact us if you have any particular meal questions or limitations. 
Price: $ 125 for meal, including wine and craft beverage pairings and gratuity. Meals tax not included. 
There will also be a cash bar offering additional Vermont beer and wine.