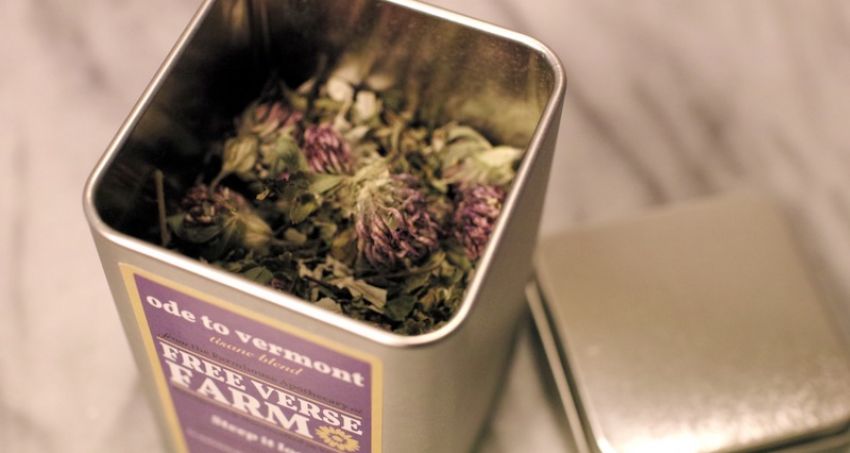 Free Verse Farm & Apothecary
34 Baraw Hill Rd
Chelsea, VT 05038
Get Directions
Dec 7, 2019 10:00am — 2:00pm
Free Verse Farm is opening up their farmhouse and apothecary for folks to shop, mingle, snack, and learn about what they do. Shop their full line of herbal products and enjoy as much tea as you can drink, plus complimentary homemade snacks. Locally-made soaps will also be for sale, one of which features Free Verse Farm's herbs!

You can also treat yourself to a peek into your future with *free* tea leaf readings from the one and only MADAME M from 11:00am to 1:00pm.

If the farm road is passable, you're also welcome to talk a walk up the hill to their perennial herb beds and check out the epic view of the village of Chelsea.

If you've always been meaning to check out Free Verse Farm, now's the time!

All ages welcome!