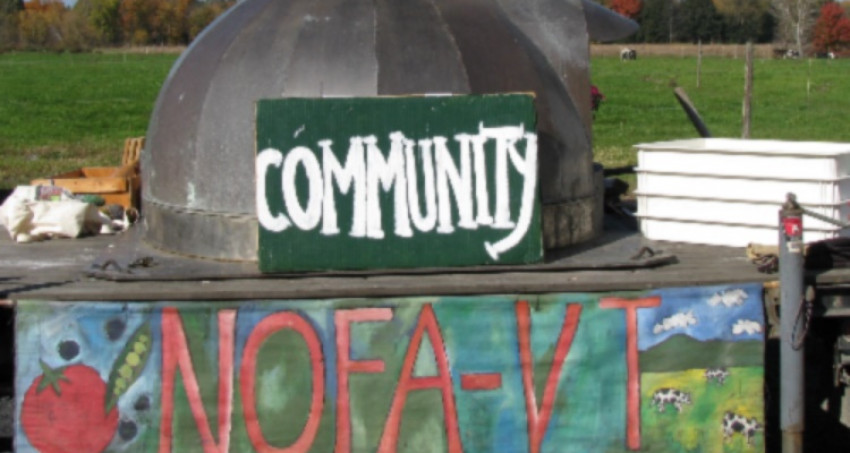 Thu, Aug. 15, 2019 17:30 — 19:30
Enjoy farm-fresh pizza and a celebration of West Farm! Operated by Angus Baldwin, West Farm is a 10 acre certified organic vegetable and herb farm located on the Brewster Uplands Conservation Trust property in Jeffersonville. Angus and his crew sell their produce to hospitals, schools, restaurants, stores and through Deep Root Organic Co-operative. Come and enjoy dinner baked in NOFA-VT's wood-fired pizza oven, followed by a farm tour.

Farmers-- interested in a wash-pack efficiency tour? Arrive at 4:30pm to enjoy this before the social starts.
$10 suggested donation per person. Registration is helpful but not required.