August 16, 2017 —
1:00pm — 2:30pm
Community Farm Field Tour at Smokey House Center | Open Farm Week 2017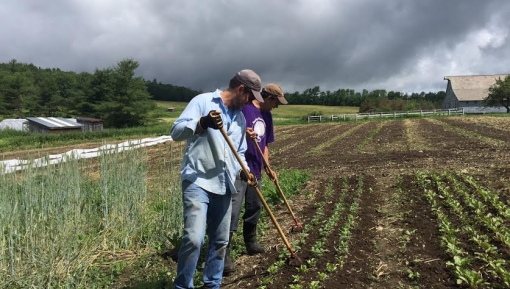 426 Danby Mountain Road
Danby
,
VT
05739
(802) 293-2300
Category(s)
Official Event Info
This farm is participating in Vermont Open Farm Week 2017!

Our Community Farm Educator will tour the 2017 Community Farm Project engaging participants in an in depth discussion about the crops we choose to grow, and how we grow on a limited budget in order to be able to give the food away for free.

Bring appropriate shoes for walking in fields.