August 18, 2017 —
9:00am — 12:00pm
Community Farm Public Volunteer Hours at Smokey House Center | Open Farm Week 2017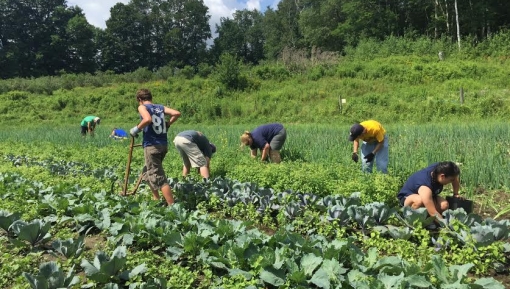 426 Danby Mountain Road
Danby
,
VT
05739
(802) 293-2300
Category(s)
Official Event Info
This farm is participating in Vermont Open Farm Week 2017!

Every Friday we host open farm hours where the Farm Educator leads volunteers in a community farm project. This could be harvesting and preparing a CSA share for our Community Members, cultivating or transplanting into the fields, making compost tea for young seedlings or repairing garden carts. Come join us during our open farm hours and we will give you a tour of our Community Farm project and engage you in a short day in the life of a farmer.

Bring appropriate shoes and water.