August 20, 2017 —
9:00am — 12:00pm
Felting Slippers (part 2) at Trollhaugen Farm | Open Farm Week 2017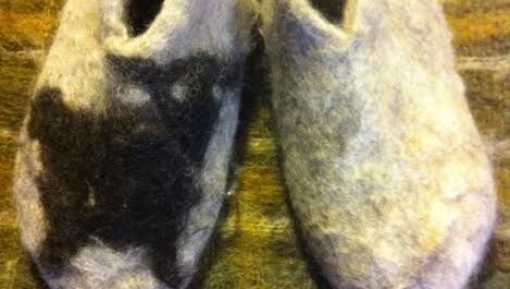 15 Grout Rd
Newfane
,
VT
05345
(802) 365-7635
Category(s)
Official Event Info
This farm is participating in Vermont Open Farm Week 2017!

Finish making your slippers begun Saturday. No lunch is served today. This is a two day workshop. We will be wet felting, which requires a good deal of arm work. Rest is advisable between beginning and completion of the slippers.

The cost to participate is $65-90, sliding scale based on ability to pay. Maximum participants is 6.

Reserve your spot by emailing johannagardner@gmail.com.