April 26, 2017 —
5:30pm — 8:30pm
Groundswell: Community Conversations about Land Use, Livelihood, Food, and the Future of Vermont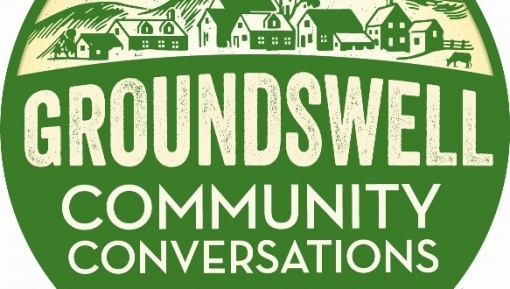 16 Sterling Dr.
Craftsbury Common
,
VT
05827
Category(s)
Official Event Info
Rural Vermont will launch "Groundswell", a statewide community conversation tour with statewide stops this spring. All events are from 5:30-8:30pm, free, and open to all. This stop is at Sterling College, Simpson 3.

Rural Vermont's Community Conversation Tour will engage communities in dialogue about land use, livelihood, food, and the future of Vermont. At each of the Tour stops, Rural Vermont farmer-leaders and staff will present a vision for an agricultural economy in Vermont that delivers health and vitality to farmer, eater, soil, environment, and community alike.

Tour events will be punctuated by a light dinner provided by Rural Vermont, music and cash bar/BYOB at select locations, and ample time for socializing with friends and neighbors. Farmer and childcare stipends are available, on a limited basis, to make it easier for farmers and families to participate.

For more information, including the full schedule of events, and to RSVP, call (802) 223-7222 or visit www.ruralvermont.org.