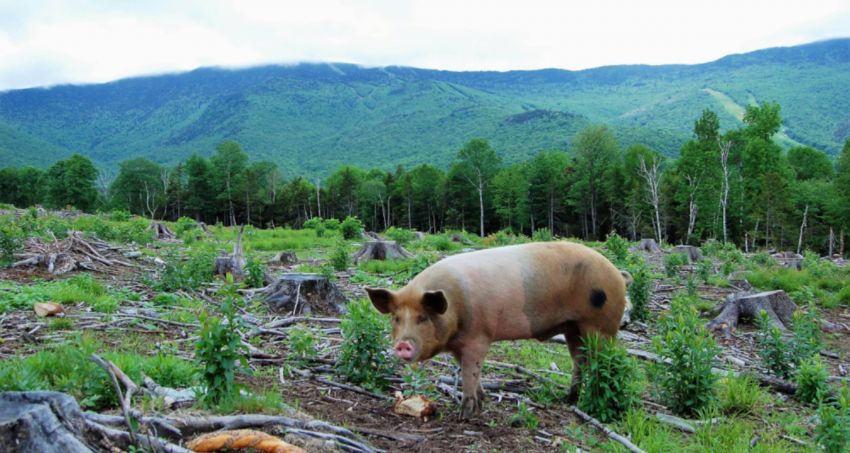 Aug 9, 2019 12:00pm — 2:00pm
Does your family love animals?  If so come join Von Trapp Farmstead at our satellite pigville location on Marble Hill in Fayston, VT to meet our herd of 50 pasture raised, whey fed pigs! Visitors will have the opportunity to help us feed them organic Red Hen bread, veggies from the local market, "pasture bouquets". Selfies encouraged!
Our scenic pasture has a unique view of the Mad River Valley and we will be teaching guests about pasture management, regenerative agriculture and natural pig behaviors.  While entering the paddock is not required to feed the pigs, all those who wish to enter will need to have long pants and hard shoes (our pigs are friendly but we want to make sure everyone stays clean and safe!)  
Before you leave, purchase our very own Salami and artisan cheese (cash only please), and learn about our Monthly Meat Mixer CSA, a regular supply of 12-15 lbs of beef and pasture raised, whey fed pork available for $100 per month.
Find us at the very top of Marble Hill rd right off of rt. 17 in Fayston (there is a sign for the Tucker Hill Inn at the base of the road that is a good indicator).