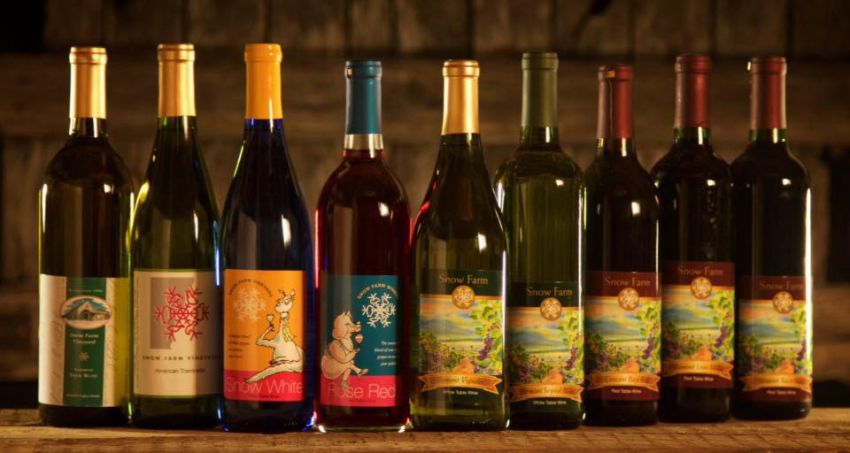 Snow Farm Vineyard and Crescent Bay B&B
190 West Shore Rd
South Hero, VT 05486
Get Directions
Jun 13, 2019 5:00pm — 8:30pm
Our live summer concert music series presents a variety of music to satisfy all tastes – from classical to jazz to swing to bluegrass to classic rock. All concerts are free and tickets are not required. Concerts are held every Thursday evening from June to September, weather permitting. Picnicking begins at 5:00pm and music starts at 6:30pm and ends at 8:30pm. Bring your own chairs and blankets for lawn seating.
Wine and beer are available for purchase. Alcohol purchased off-site may not be brought on-site.  Even our own wines purchased off-site may not be brought on-site at any time.  (Buying our products keeps the series going… we depend on the revenue and co-sponsorships in order to present the music series).
Food is available onsite from Pizza Papillo with crafted wood-fired flat bread pizzas on concert nights.  Homemade Island Ice Cream will be scooping it cold and fresh. The Sausage Shack will have fresh hand cut fries, lobster rolls, Philly cheese steaks, Italian sausage, and more.  

In case of bad weather: please call the vineyard, check our Facebook page or listen to 98.9 WOKO, KOOL 105.1, 99.9 The Buzz, 106.7 WIZN, and WJOY 1230 AM for last minute announcements.
Bring your dog, on a leash at all times.  Bring your dog, with a supply of poop bags just incase rover has to many hors d'oeuvres before the show. Do Not Ever leave your dog in a parked car, we have staff who will break a window.  Click here for more information. Come gather with friends and family on Island Time blended with a little wine and music. There is no limit to how many friends you bring. There is no limit to how many dogs you bring or cats for that matter. 
Our concert series has been named one of "8 summer hot spots" by Vermont Life Magazine and one of five "must-do" summer events in Vermont by RDF TV Magazine!
Musical Acts:
May 30 – Jimmy T. Thurston
June 6 – Blues For Breakfast
June 13 – Third Shift
June 20 – House on Fire
June 27 –Dirt Road
July 4 – Phil Abair 
July 11 – Quadra
July 18 – Shake the Band
July 25 – Josh Panda & Wilykat
August 1 – InCahoots
August 8 – B-Town
August 15 – Nobby Reed
August 22 – Carol Ann Jones and the Superchargers
August 29 – Starline Rhythm Boys